Security Training Boca Raton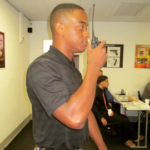 Invictus offers the required 40 hour security class to obtain the Florida security license. Our security training is the best rated security course in the State!  We offer the security guard classes every week and once a month on consecutive weekends. Our security training is ran as a 4 day course and students can attend any security class we offer on the schedule. The security guard training will qualify students for the Florida security d license which is the initial license required to work security.  Sign up today to attend the best security training school and start working security services in Boca Raton, Florida.
Call us
(561) 515-0093
Sign up for Boca Raton Security Class Discounts 
Attention: The internal data of table "1" is corrupted!