Sign up today and Receive $250 off Discount Coupon Code:
EPDISCOUNT
Executive Protection Training Course
Individuals looking for specialized training in the exciting career of Executive Protection can find security courses to fit them at Invictus Security & Firearms Training. Invictus is the premier training academy for security professionals looking to operate domestically or internationally. Personal Protection Specialist (PPS) will be trained by our instructor staff, all of which have former United States Military or law enforcement with extensive executive protection background experience, and who continue to teach students how to adapt to a rapidly changing security industry. Our Personal Protection Specialist training program always functions as the most up to date training for executive protection, so our graduates are prepared to provide quality services to protect clients and their assets.
Personal Protection Specialist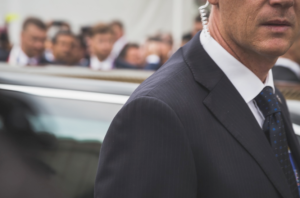 We offer instruction on the most important parts of Executive Protection, including defensive tactics, protection protocols, medical assistance techniques, handling aggressors, and preventative strategies. Our intimate training program ensures that all our students will receive individual attention from our instructors, ensuring the sharp honing of students' skills and abilities before they enter the close protection field. We pride ourselves on our adaptable provision of unique protection instruction tailor-made to our individual students.
This program goes beyond the walls of the classroom, and all blocks of instruction are reinforced with hands-on practical exercises and reality based scenarios.
60 Hour Personal Protection Specialist Course
Corporate Executive Protective detail operations and strategies
Advance work
Formations and Positioning
Arrivals and Departures
Protective driving and motorcade formations
Fundamentals of threat assessment and risk management
Protective Intelligence
Surveillance and counter surveillance tactics
Dangerous device recognition and search techniques
Kidnap, assassination and terrorist tactics
Special events
Defensive tactics
Firearms
PERSONAL PROTECTION TRAINING
Invictus Security & Firearms Training instructors bring with them real world experience in personal protection, sharing their background knowledge with our curriculum to provide engaging and realistic lessons to students. We know our students have a variety of reasons to receive Executive Protection Training, from celebrity protection, estate protection to political protection details, we strive to instruct in each aspect of the industry. Our graduates will receive their Personal Protection Specialist Certifications (PPS), and be prepared for the executive protection industry. 
To provide Executive Protection Services in the State of Florida, individuals must be licensed with either a Class C/CC private investigators license and a Class G Statewide Firearms License for armed executive protection details or obtain a Class D Security License and a Class G License to work armed.
We offer Executive Protection Training Courses in the following cities: Palm Beach, Miami, Fort Lauderdale, Tampa, Orlando