Veterans Job Training Programs

Veterans Job Training Programs for Security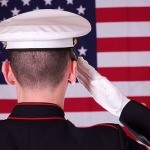 Invictus takes pride in providing training and employment assistance at no cost to eligible U.S Military Veterans through our Veterans Job Training Programs.  Invictus is an approved Veterans training school for education and job training through the Florida Department of Veterans Affairs at our Palm Beach and Melbourne security schools.  Veterans must register on E-Benefits http://www.gibill.va.gov/ for eligibility and provide a copy of the below documents when registering for the Invictus Veterans Job Training Programs.
Required:
Letter of eligibility
DD-214
College or trade school transcripts if applicable
Below are the approved security courses through VA Benefits:
  Call us today for more information  (866) 640-8971
Security Jobs for Veterans
Security companies are seeking to hire Military Veterans for security officer positions throughout the State of Florida. The first step is to register for the Invictus Veterans Job Training Program and complete the security guard training courses which include the Security D Course and the Statewide Firearms G Course.
Security Training for Veterans & Law Enforcement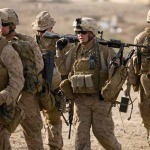 The Invictus offers great training opportunities to Law Enforcement and Veterans for the D & G security courses.  We are working closely with many Florida security firms providing job assistance to these men and women.  At Invictus, we go the extra mile to ensure that our Nations heroes are not forgotten.
Invictus offers bundle Veteran & LEO packages for the D & G License and CPR/AED Certifications.
Must provide a copy of a DD-214 and proof of  Law Enforcement Background 
Invictus is a Service Disabled Veteran Owned Small Business who's founders are both Force Reconnaissance Marines.