Sign up today for Security Training Class Discounts. $99 D

and or

$10 off training!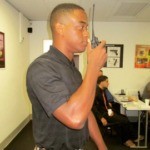 Invictus Security Training is the best-rated security training center in Florida. Invictus security training courses prepare security officers with the skills necessary to provide professional services. Once students complete the required security classes they will receive a security training certificate which is required to apply for the Florida Security D License. Our security training school provides the unarmed security training classes and the armed security training class weekly at our security training schools. Security classes near me in: West Palm Beach, Fort Lauderdale and monthly at our Melbourne security officer training school.
Call us
(866) 640-8971
Sign up for Security Training Discounts 
Security Training Programs
Invictus security training courses cover the required 40 hours of security officer training and the required 28 hours of armed guard training. When students successfully complete the security courses they will then receive a Invictus security guard certification and are eligible to apply for the Florida security guard license. Invictus security guard courses are recognized by all the large scale and small local guard service companies.
Security Training Requirements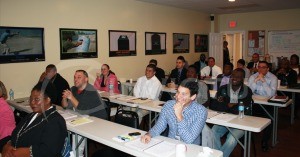 The  Security Guard Classes cover the following basic security officer training modules: Florida Statutes, Legal Issues and Liability, Observation Techniques and Report Writing, Ethics and Professional Conduct, Interviewing Techniques, Patrol Techniques, Access Control, Public Relations, Interpersonal Communications, Crime and Accident Scene Protection, Crime & Accident Prevention Techniques, Traffic Direction, Professional Communications, Fire Detection, Suppression and Life Safety, First Aid, CPR & AED, Emergency Procedures, Crowd Control Courtroom Procedures Terrorism Awareness, Special Problems for Security, Fundamentals of Personal Security. Learn more about the required Florida 40-hour security training program by calling us at (866) 640-8971. Receive your security certification training today!
The State of Florida Law does not allow security guard training online for the Florida Class D License.  
Armed Security Training
Invictus armed security training is second to none in the State of Florida. Our armed security training class prepares students with firearms safety, marksmanship fundamentals, weapons mechanics and the required live fire qualification. Train with the best security and firearms training school in Florida.
Security Job Training
Invictus security guard training offers employment assistance to our students seeking a job opportunities in private security. We teamed up with local security companies that are hiring for both armed security and unarmed security positions. The security company's recruit directly from our classroom every week seeking well trained staff from our private security officer training.