Riviera Beach Security License Classes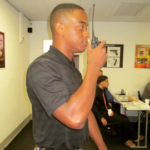 Invictus is the best security training in the state and many residents of Riviera Beach choose our security school to obtain their security license. The security guard classes  prepare students with the skills required to work private security in Florida. The security guard training is a 4 day security course program that we offer every week Monday-Thursday and on Weekends. Contact is today to sign up for the security class  and obtain the unarmed security d license today!
Call us
(561) 515-0093
Sign up for Riviera Beach Security Training Discounts
Call us (561) 515-0093
Security License Classes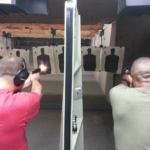 Invictus offers both the armed security training and the unarmed security classes at our security training school. Many students also obtain the gun license to work armed security. The gun class  is offered every weekend at our armed security school. The firearms training is the best in the state and also qualifies students for the Florida concealed weapons license. Learn more about our  gun training today at Invictus. 
Riviera Beach Security Guard School Location
Invictus students come from Riviera Beach and all over Palm Beach County. Our students are from the following cities: Boca Raton, West Palm Beach, Boynton Beach, Delray Beach, Wellington, Jupiter, Palm Beach Gardens, Lake Worth, Royal Palm Beach.
Attention: The internal data of table "1" is corrupted!