Royal Palm Beach Security Guard Training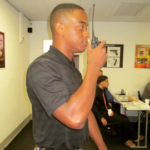 Are you seeking to become a security officer in Florida? Invictus offers the best training in Palm Beach and many residents of Royal Palm Beach attend our security guard classes. The state requires 40 hours of security guard training to be eligible to apply for the Florida security license. Our security school provides the security class every week for the security d license.  Students will learn the basic security principles in our security course and many security company recruiters hire our students during the training program. Learn more today by calling us with any questions you many have. 
Call us
(561) 515-0093
Sign up for Royal Palm Beach Security Class Discounts
Call us (561) 515-0093
Security Class Programs Royal Palm Beach Florida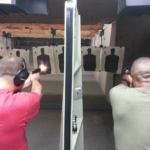 Our security training school  provides the unarmed and armed security training every week. The Invictus security gun class provides the best firearms training in the State of Florida. The Invictus armed security school provides our students with the skills required to work as an armed security officer. The security gun training also includes the certificate required to obtain the Florida concealed weapons license. Learn more about the best firearms classes in Palm Beach and get your gun license today!
We are a few minutes drive from Royal Palm Beach
Invictus students come from Royal Palm Beach and from all over Palm Beach County. Invictus services the following cities: West Palm Beach, Boca Raton, Boynton Beach, Delray Beach, Wellington, Jupiter, Palm Beach Gardens, Lake Worth, Riviera Beach.
Attention: The internal data of table "1" is corrupted!