Sign up today for Florida Security License Discounts.

$99 D

and or

$10 off training! 
Security License Training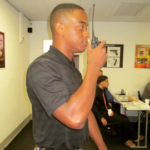 The Security License Training in Florida is required to work as a security officer in the state. The state requires security officer training for both the unarmed and armed security licenses. The security officer license is also known as the security license Florida Class D. To work armed the state requires security to have the armed security license and the unarmed security license Florida. Call us today to learn how to get security license in Florida. (866) 640-8971 
Fill out form for security license training online discounts
State of Florida Class D Security License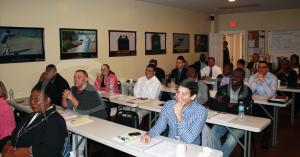 The class d security license Florida is a 40 hr training program that prepares security officers with the skills necessary to provide professional services. Invictus offers the Florida private security license at our security schools located throughout Florida. We offer the Florida security class d license weekly and on the weekends at certain locations. Please view the schedule for details. Call us today (866) 640-8971 to get your class d security license in Florida.  Security License Training Locations: Fort Lauderdale, West Palm Beach, Melbourne, Miami 
Security Officer Certification Course
The security courses cover the following modules: Florida Laws, Legal Issues, Liability, Ethics, Professional Conduct, Crime and Accident Scene Protection, Public Relations, Crime Prevention Techniques, Observation Techniques and Report Writing, Interviewing, Patrolling, Access Control, Traffic Direction, Communications, Fire Detection, Terrorism, Special Problems for Security, Fundamentals of Personal Security, Emergency Procedures, Crowd Control, Courtroom Procedures, First Aid, CPR & AED, Interpersonal Communications. Learn more about the Florida security license class d by calling us at (866) 640-8971.  We offer the best quality and the best price, cheap security guard training.
Security Jobs available once you obtain the license
Students that attend our class d security license in Florida program will have the opportunity to meet security recruiters seeking staff for their companies through our job assistance program.
Attention: The internal data of table "1" is corrupted!