Security Training Schedule for the Brevard Security School in Melbourne Florida
Please choose course/s and dates you would like to register to attend our Brevard Security School. There is no fee to register for courses. When you choose the quantity of course and options, this will allow you to choose dates you would like to attend.
Contact: Invictus
806 W New Haven Ave.
Melbourne, FL. 32901
Office: 321-215-4788
Fax: 1-866-496-4155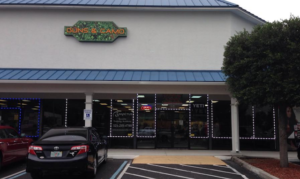 Hours:
| | |
| --- | --- |
| Monday | 8AM–6:30PM |
| Tuesday | 8AM–6:30PM |
| Wednesday | 8AM–6:30PM |
| Thursday | 8AM–6:30PM |
| Friday | 8AM–6:30PM |
| Saturday | 8AM–6:30PM |
| Sunday | 8AM–6:30PM |
*Class G License 4 hour Re-certs Start at 7:45 am at:
Frog Bones Gun Range (NOT AT OUR OFFICE)
404 S Harbor City Blvd,
Melbourne, FL 32901 Map
FAQ Florida 40 hr Security D Course
FAQ-Florida Statewide Firearm G License