The Security Training Academy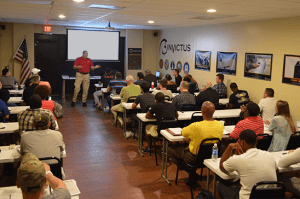 The Invictus security training academy provides top quality security training programs that exceed the states requirements to become a security officer. Our security courses provide our students the knowledge & skills needed to become a security professional. We lead from the front, our students are given the skills and resources necessary to overcome an ever changing global environment in the personal & private security industry.
Read More
What sets us apart is our team of highly experienced instructors. The instructor staff are recognized leaders in their field, and have trained thousands military and security professionals. The Invictus Instructors & Cadre are All, Licensed State of Florida Security and Firearms Instructors and Current or Prior Military, Law Enforcement and/or Governmental Protective Service Professionals.? ?Our security training academy affords us the opportunity to consistently provide highly qualified candidates for several nationwide security providers. We also help recruit and employ a large number of U.S Military Veterans with security companies in Florida.
Company Overview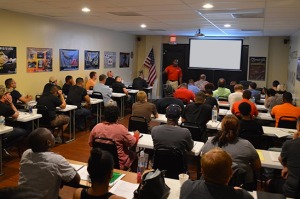 Invictus is frequently called upon to provide training facilities, curriculum development, and instructor cadre to a wide variety of clients. As Florida's ONLY Department of Veterans Affairs approved security training academy, Invictus has set the standard in protective security & firearms training for law enforcement, military, governmental personnel and private security firms. The Invictus Training Academy model is the reason why our company leads the security services industry in providing quality training materials, programs and applications.
Who's in Charge
Invictus is a Certified Service Disabled Veteran Owned Small Business, founded by former United States Reconnaissance Marines who have carried military precision, focus, and discipline into the private security sector.