The need for higher quality security training to prepare today's private security officer
With the rise in crime and the serious onset of domestic terrorism that has threatened many nations including the United States, public and personal protection is essential in order to maintain safety in the country. The amount of police officers is small compared to the huge amount of security officers that exist worldwide. Because private security officers outnumber law enforcement and because threats to safety have increased, private security are currently an urgent necessity and they are needed more and more every year. Private security officers are widely acknowledged as operating in a trustworthy profession and are to serve in positions of public trust, it is important that only qualified and properly trained individuals are licensed as security officers and that the business practices of the security industry as a whole are consistent with the public good.
Their vigilance, discipline, and honest principles give security workers a status of priority because there are times when they are the only defenders of people and private commercial properties after-hours. They encounter the same serious potential danger as police officers, yet the income, benefits, and training for security workers is much less. Recently the security guard industry has made an effort to improve these issues. Every year there are movements towards more government regulation in regards to minimum hiring standards, screening, and training for security officers. Despite these efforts, there are still challenges that are a result of high turnover rates, poor training, and low pay. These problems are still present because the industry allows abuse and fraud to take place during the training of potential security workers.

Issues regarding security training and fraud in Florida
Security training instructors should have their students' best interests in mind. When instructors neglect their students instead, the students suffer because they are given subpar training and their initial licenses are given without them actually learning the valuable skills they need. We should expect security to not have these kinds of discrepancies and instead it should be a profession where security workers are trained at a high level that ensures not only their success but also the sound protection of other people and companies who hire them. Security workers should be trusted to be able to protect clients and properties and add support to law enforcement as a whole. Contrary to this ideal situation, any security school in Florida is permitted to open with no experience or dependability. The people who open these kinds of schools don't care about their customers but would rather take advantage of them in order to make easy money. Instead of providing real training, they will have their trainees watch videos or the instructors will tell personal stories that are in no way related to the legitimate training they should be presenting. Unfortunately, the result is that students usually don't pay attention or retain any valuable information, and if they do then it isn't anything that could be of value when they actually set out to become security officers. The trainees are not only students, they are paying customers as well, and they aren't familiar with legal regulations. They don't know any better, and because of this they spend their money on fraudulent instructions and then fail to meet the requirements of the Florida Division of Licensing.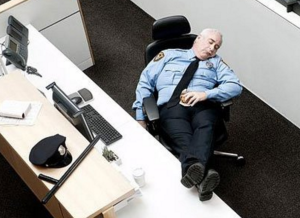 Low Security Training Standards
Security training in Florida may appear to have a standardized curriculum, because there are higher standards than in other states and of course this is better than the states which do not require training at all. However, the State does not enforce these standards enough, and so fraud and low quality instruction is allowed to occur and will continue to do so if the situation goes on without the training being regulated properly. These things have been rampant for the Security D Licenses and the Statewide Firearms Licenses. Schools that seem good because they offer cheap prices take many shortcuts which ultimately costs the student more time and more money because the State can discover a security worker's inadequate training and will suspend their license because of the illegitimate security school gave them misinformation or didn't provide them with the requirements for a valid license. Unlike these unethical institutions, Invictus believes in setting high standards and ensuring that students receive quality training and education so that they can go on to become successful security professionals. Going to training isn't just about receiving a certificate, no more than graduating from a university is about just getting a diploma. The most important thing is a worthy education and applicable knowledge in order to go farther in life. Security professionals should pursue thorough training and a good school should be able to provide that.
Over 4,000 licensees have been determined of sending fraudulent certifications in order to obtain their Armed Security License.  Over 33 Class "K" Firearms Instructors have been or currently under investigation by the Division of Licensing. The Division has 2,183 investigations against fraudulent activity.  13 Class K Firearms Instructors have been arrested and fined in an excess of $73,000.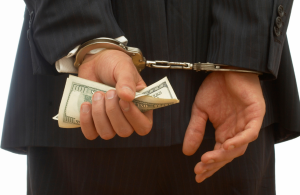 Insufficient Security Training
Insufficient training means lower wages, high turnaround, and serious issues for companies and their staff maintenance. When there are a lot of untrained security officers working in a company, that company can take advantage of their unqualified workers by only offering them low wages which means that an unqualified security worker could end up with the same paycheck as a fast food worker.
Invictus is setting the standards higher for Security Training in Florida
Invictus is a security school that aims for a high standard and has made efforts to set the bar in the state of Florida for genuine instruction and useful security training.  Licenses and training are absolutely necessary in the security profession and because it is such a rapidly growing industry, security should have higher standards and offer higher pay rates. Invictus strives for these high standards and believes in providing their students with the proper training and skills so that they can live up to their full potential while working in security. This is why companies choose Invictus as their number one training provider.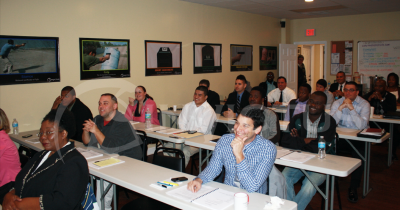 FIND OUT MORE ABOUT OUR SECURITY TRAINING PROGRAMS 
Call Us @ (866) 640-8971
[soundcloud url="https://api.soundcloud.com/tracks/244754006″ params="auto_play=true&hide_related=false&show_comments=true&show_user=true&show_reposts=false&visual=true" width="50%" height="100″ iframe="true" /]