Security School Miami Florida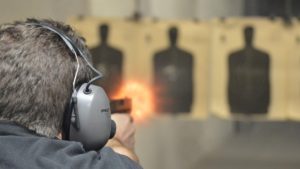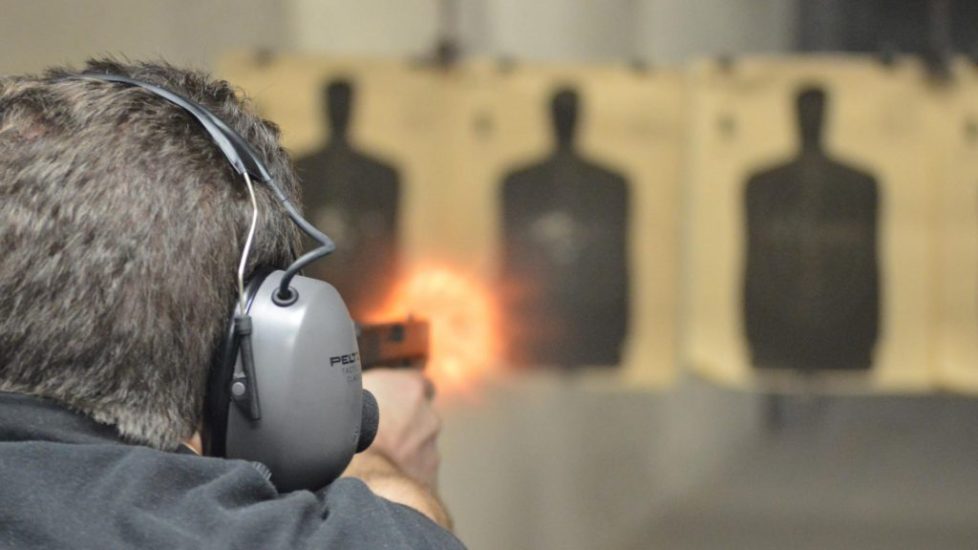 Invictus is the premiere security school Miami, Florida. Our security job training program provides employment assistance with local security companies hiring today!  Invictus is a veteran owned business and provides the security training required to become a security officer in the State of Florida.
Our security school instructors, all of which are military veterans, are professionals who bring decades of combined real-world experience to our Security School Miami, Florida.  Unlike many security schools in Miami, Invictus security and firearms training are committed to our students' gainful employment with local Miami companies as a security professional after training.
Miami Security Training 
The Florida Division of Licensing regulates security training in the state.  In order to work as an unarmed security guard in Miami, students must obtain their Class D Security License.  To work as an armed security officer, both the Security D License and the Statewide Firearms G License are required.
Students are required to complete 40-hour security course at a licensed security school in Miami Florida in order to become a security guard.  The Class D security training is conducted over a 4 day period. Additionally, our security guard school in Miami Florida offers students the option of bundling their security license with the American Heart Association CPR/AED Certification.  Obtaining the CPR certification and training gives graduates an advantage when applying to local security companies in Miami.
In Miami, armed security guards must first obtain their security license and then can complete the armed security training.  The security G license requires a 28-hour course provided by Invictus in 3 days at our armed security school in Miami Florida.
Miami Location
Invictus security training school is located in Miami-Dade County with other locations throughout Florida.  Our security classes in Miami are within driving distance from the cities of Hialeah, Coral Gables, Doral, Homestead, Opa-Locka, Kendall, North Miami and Miami Beach.
Security School  Registration
In order to work or even apply to jobs in the security field, all Miami security guards, security drivers, and bodyguards must first obtain these Florida security licenses.  Invictus provides our security students with the tools needed to apply to the state after completion of their security training at our security school in Miami Florida.
Our security school in Miami Florida provides the state security applications, passport photos, notarization, student review books, and security training equipment.  Student fees for security training does not include the State licensing fees; Security D License $45, armed security G License $112, Livescan Background Check $42.  Students need to provide ammunition (144 rounds) and a firearm for the G License Course. Firearms can be rented from Invictus Security for $10.
To attend our security training in Miami Florida simply registers on our website and select the courses you wish to attend. Invictus Security offers discounts and bundle packages to students.  Register today to start your security guard training at our security school in Miami Florida.
Security Professional with First Aid, CPR & AED Bundle


Security Professional with First Aid, CPR & AED Bundle includes the unarmed security class and the American Heart First Aid, CPR & AED Certification.

*Course also includes: State Application, Admin Support Services (Notary & Passport Photo), First Aid, CPR & AED Card and the BEST TRAINING in the STATE!

*We also provide the State Required FDLE Level II Live Scan Background Check for the State Security Licenses on premises.

Regular Price $190 Discounted Bundle Price $175 *Choose Pay the Day of Class During Checkout for Discount

Armed Security Professional Bundle



The Armed Security Professional Bundle includes the unarmed security class and the armed security class.

*Course bundles also include: State Application, Admin Support (Notary & Passport Photo), Equipment, Duty Gear (Holster & Belt), Range Fees and the BEST TRAINING in the STATE!
The course also includes the Florida Concealed Weapons License Certificate (CCW).

*We also provide the State Required FDLE Level II Live Scan Background Check for the State Security Licenses on premises.

Regular Price $365 Discounted Bundle Price $345 *Choose Pay the Day of Class During Checkout for Discount

Armed Security Professional with First Aid, CPR & AED Bundle


The Armed Security Professional Bundle includes the unarmed security class, the armed security class and the American Heart First Aid, CPR & AED Certification.

*Course bundles also include: State Application, Admin Support (Notary & Passport Photo), Equipment, Duty Gear (Holster & Belt), Range Fees, Firearms Rental and the BEST TRAINING in the STATE!
The course also includes the Florida Concealed Weapons License Certificate (CCW).

*We also provide the State Required FDLE Level II Live Scan Background Check for the State Security Licenses on premises.

Regular Price $410 Discounted Bundle Price $375 *Choose Pay the Day of Class During Checkout for Discount