Invictus Gun Shop Boynton Beach FL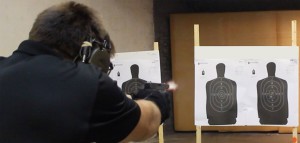 Invictus Gun Shop Boynton Beach FL provides firearms rentals and ammunition sales for all our firearms courses. Our firearms academy will prepare you with the fundamentals of marksmanship, gun safety, loading and unloading and how to fix malfunctions. We have the best reputation for training armed security officers at our security school. Our armed security class is a 28 hour course that covers all the Florida requirements to obtain the Statewide Firearms License G. Learn more about our Gun Shop Boynton Beach FL.
Security Class Programs
Gun Shop Boynton Beach FL Services
Firearms Rentals (9mm Semiautomatic Pistol & .38 cal Revolvers
9mm & .38 cal ammunition
Gun Sales
Location
Invictus Security & Firearms Training
3200 S Congress Ave #203
Boynton Beach FL 33426
561-515-0093
Email: training@securitylicenseflorida.com
Directions
Attention: The internal data of table "2" is corrupted!