Cambridge Security Jobs in South Florida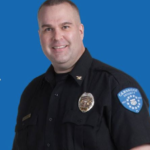 Cambridge Security Services offers job security, excellent pay and benefits, and free uniforms. We are currently searching for the finest security officers is south Florida. We have unarmed security and armed security positions available.
Cambridge Security Services is an American-owned company that has been providing quality security services since 1984. We are recognized in security and business circles as a significant and professional security firm with a reputation for excellence.
Our extensive National Network consists of over 3,500 police officers and 650 security companies, trained and instructed to provide the quality service that Cambridge Security demands.
Apply Below with a Local Cambridge Security Services Recruiter
Role Responsibility:
Perform security patrols of designated areas on foot or in vehicle
Watch for irregular or unusual conditions that may create security concerns or safety hazards
Sound alarms or call police or fire department in case of fire or presence of unauthorized persons
Warn violators of rule infractions, such as loitering, smoking or carrying forbidden articles
Permit authorized persons to enter property and monitors entrances and exits
Observe departing personnel to protect against theft of company property and ensure that authorized removal of property is conducted within appropriate client requirements
Investigate and prepare reports on accidents, incidents, and suspicious activities
Provide assistance to customers, employees and visitors in a courteous and professional manner
Education, Licenses and Certifications Required
Job Type: Full-time & Part-Time
Required education:
High school or equivalent
Benefits:
Paid vacation.
Paid training.
Full uniform – shoes, pants, belt, shirts, blazer, ties and sweater at no cost to you.
Health Care after probation period.
Employee Perks discount package.