Security Guard Service Boynton Beach FL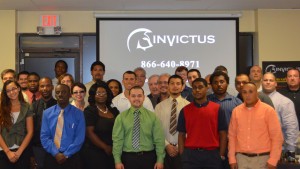 When students are seeking a career in the Security Guard Service Industry Boynton Beach FL, many students choose the Invictus security school because of our high quality training. We offer the unarmed and armed classes weekly and assist our students with job opportunities with local security companies hiring. Our security training will prepare you with the security skills needed for a career in unarmed and armed security guard services. We have the best reputation for our security training programs in Palm Beach County. With the increase of crime and terrorism, the security industry is growing daily with a demand for well trained security professionals. We help our students through the State of Florida's application process for the security licenses at our training school. Learn more about the opportunities in the growing Security Guard Service Boynton Beach FL industry.
Our Security Training Programs
Location
Invictus Security & Firearms Training
3200 S Congress Ave #203
Boynton Beach FL 33426
561-515-0093
Email: training@securitylicenseflorida.com
Directions
Attention: The internal data of table "2" is corrupted!