Hiring: G4S Armed Transit Protection Officers in Jobs in Miami, Fort Lauderdale & West Palm Beach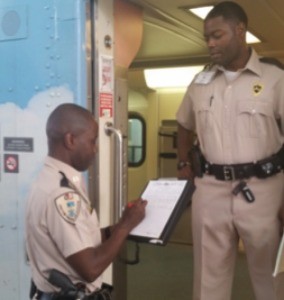 The world's leading private security organization, G4S, has an immediate job opportunity for an Armed Transit Protection Officer. A  Transit Protection Officer, will carry out the primary duty of safeguarding the public, the client's personnel, and all property. Work site locations include onboard commuter trains and at other client facilities, including but not limited to, stations, parking facilities, maintenance facilities, office buildings, and rail yards. You will conduct fare inspections, security patrols and safety inspections and provide public information assistance and support.
G4S offers job security, excellent pay and benefits, and career opportunities.  We offer entry level careers, management careers, sales careers and executive careers across the United States and internationally. 
Type and Length of Specific Experience Required
Must have a minimum of three (3) calendar years' experience as a certified civilian or military law enforcement officer, in a role that held powers of arrest (service as a part-time police officer or reserve officer does not meet this criterion unless the candidate has had three cumulative years' service with arrest powers)

Job Title: Armed Transit Protection Officer
Job Category: Security Protective Services
Contract Type: Full Time & Part Time
Rate: $19.17 an hour
Please complete form if you are interested in this position
The Ideal Candidate:
Education, Licenses and Certifications Required
Must possess a high school diploma or equivalent.
Ability to meet and maintain any applicable licensing, including driver's license or certification requirement
Must be a graduate of a certified United States federal, state, county, or local law enforcement training program, military police training program, or an equivalent where the individual received from the program the appropriate certificate or diploma stating he/she was eligible for employment as a law enforcement officer
Must be able to pass state-required training and obtain Florida Class D Security License and Class G Security License
Must possess a current and valid state issued driver's license
Must be able to pass training and demonstrate proficiency in the National Incident Management System (NIMS)
Must be able to pass training on and demonstrate thorough knowledge in client's Fare Enforcement Guide