Seeking Armed Security Officers Miami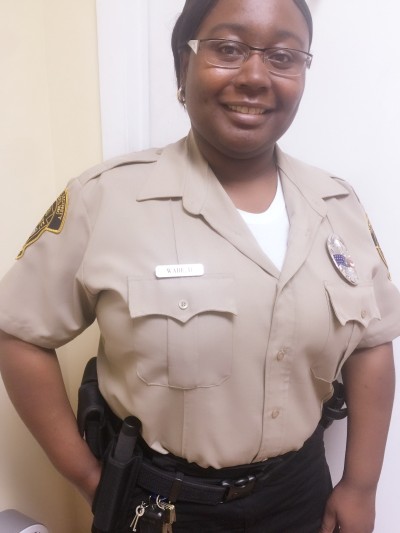 Haynes Security Services, Inc. is Hiring Armed Security Officers Miami. Haynes Security Services, Inc. is a veteran owned business looking to employ our fellow brothers and sisters at arms; with a minimum of 3 years experience of armed security, military, or law enforcement.

Security Officer Must Provide:
Resume (Resume must show month and year.
It must also outline the officer's 3 years of one of the following fields: 1.Security, 2.Military or 3.Law Enforcement Experience)
Officer Must Be 19 years of age or older
Must be able to communicate (Oral and Written) In English
US Residents-Birth Certificate or US Passport
Legal Resident- Permanent Resident Card or I-551 Form
Valid Florida D License
Valid Florida G License
Valid Florida Driver's License
H.S. Diploma, College Degree, GED and or University
DD-214 with 3 years Net Active Experience and Honorable Discharge, Law Enforcement
Certificates, Law Enforcement
Employment Verification ( TWO FORMS OF VERIFICATION REQUIRED)
1. Officer must provide a letter from previous and or current employer that states dates
of employment (Which must amount to 3 years). The letter must state what tasks
were performed while armed officer was on post and what weapon was carried while
officer was on post.
2. Officer must provide HAYNES SECURITY SERVICES, INC. with current contact
information for employer that will verify 3 years of armed service. The previous and
or current employer must fill in the dates of employment and sign off that the dates
are both accurate and true. (Please Note, Former Military must provide an
HONORABLE DD-214 with Net Active 3 years or more as verification of experience.
Pre- Qualifiers for Contract:
• Officer must complete an employee packet
• 2 Background Checks
• Medical
1. Physical Exam
2. Psychological Exam
3. Drug Test
40 Hr. MDT Training with 1 Hr. Exam (M-TH 8:00am-4:00pm) and (F 8:00am-5:00pm)
AED, Track Safety, First Aid, CPR
Alcohol and Drug Awareness
Baton & Handcuffing
Triple Holster Retention
OFFICER MUST QUALIFY WITH A 9mm Pistol
OFFICER MUST QUALIFY WITH A Shotgun
Contact
Chakara Haynes
954.649.5673
www.Haynessecurityservices.com