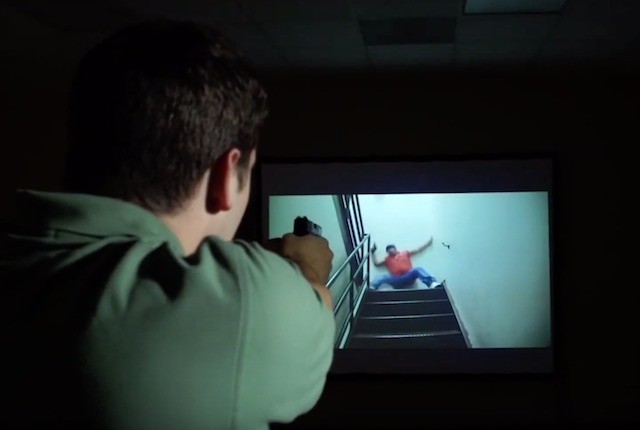 Prepare for the Worst-Case Scenario! Firearms Simulator Training
Are you an armed security professional or a licensed concealed weapons holder?
We now offer firearms simulator training to train students with the skills necessary to protect your life and the life of others in a gun encounter.
Our state of the art firearms simulator trains students with the skills necessary for dealing with a Deadly Force Encounter.
The simulator prepares students with Marksmanship skills and real-life scenarios.
The firearms simulator also develops the student's abilities to identify hands, verbal commands, target recognition, Low-Light, and Multiple Target Engagement, Active Shooter Drills, Decision Making, and critical thinking.
Students will receive a training certificate based on training conducted. We can offer this training mobile to your location to prepare your staff with the critical skills necessary while carrying a firearm.
Learn more about simulator training today, and obtain the skills necessary to win a gunfight!