Florida Unarmed Security D Course Training
Florida Security D Course
The Security D Course is a 40 hour training class that will teach students the basic principles of security including; physical security, access control, terrorism awareness and emergency procedures. Skill development shall include report writing, interviewing techniques, crime and accident prevention. The State of Florida requires this security training course to be taught at licensed security school.
Once students complete the security class, a training certificate will be issued for successfully completing security guard training. Students will then submit this certificate along with the security license application to the Florida Division of Licensing in person or by mail. Students apply in person will be issued a temporary security d license. When a student receives the Temporary Class D Security License he/she will then be eligible to work as a licensed security officer and start their security career. To work armed security, students must complete the unarmed security training and the armed security class.
Invictus has teamed up with the Palm Beach Police Chiefs Association and the National Center for Missing and Exploited Children through the Public-Private Partnership Workgroup. Invictus now provide the Missing & Exploited Children class "What Security Professionals Need to Know" in the security D course. Learn more.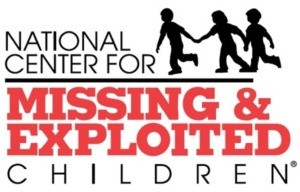 Please view our schedule to find security class dates that work best for your schedule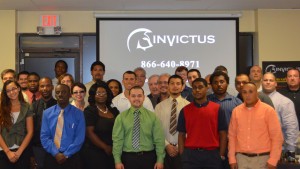 Security D Course Outline
| | |
| --- | --- |
| Chapter 493 Florida Statutes and Chapter 5N-1, Florida Administrative Code | Terrorism Awareness |
| American Heart First Aid, CPR, AED | Public Relations |
| Emergency Procedures | Courtroom Procedures |
| Ethics | Fundamentals of Personal Security |
| Use of Force 776 | Interpersonal Communications |
| Liability | Professional Communications |
| Observation Techniques | Traffic Direction |
| Patrol Techniques | Crowd Control |
| Report Writing | Special Problems for Security Officers |
| Crime and Accident Scene Protection | Terrorism Awareness II |
| Interviewing Techniques | Wanding & Search Procedures |
| Access Control | Introduction to Non-Lethal Weapons |
| Crime and Accident Prevention Techniques | Defensive Tactics |
| Fire Safety | Missing & Exploited Children |
All course material is in compliance with Florida Statute 493 and Florida Administrative Code legal guideline 5N-1.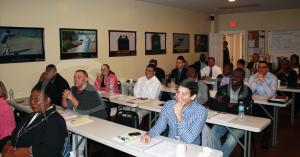 Security D Course Requirements
To attend the Security D Course and obtain the state security license, students must be 18 years of age, no criminal charges within the past 3 years, of good moral character and a U.S. Citizen or a Legal Resident.
Security D Course Objectives
Completion of this course will prepare students entering the security industry ensuring compliance with Florida Statutes 493.
Security D Course Class Duration
The Security D Course is 40 Classroom Hours
Invictus offers the training in 4 x 10 hour a days
Armed Security Course
To work armed security in the State of Florida, officers must obtain the Statewide Firearms License in conjunction with the Security D License. The additional firearms license allows security officers to work in an armed capacity.
Are all Security D Courses the same throughout the State of Florida?
No. Not all security schools provide the same level of training in the State of Florida. The state requires a 40-hour security license training to be thought, covering material set forth by the Florida laws (F.S. 493). Many security training schools provide this training through 40 hours of videos and barley cover the minimum standards.
Invictus has the best training programs in the state! Our unarmed security training courses are thought by lecture, practical exercises, class participation and prepare our students to become security professionals. Invictus has two (2) state of the art classrooms, we provide all our students with review books and our instructors all come from security backgrounds in the Military and Law Enforcement. Read our student reviews
Employment opportunities after completing the Security D Course
There is a reason why so many security companies choose to recruit and hire our students, because of our quality of professional training. We offer a great job assistance program helping our students gain employment opportunities when they graduate our Security D Course. Click here to see actual companies recruiting from our classes.
Letter from the Florida Department of Economic Opportunity to Invictus Security School, for helping Florida unemployed residents back to work in the security industry. Read here
The Security D Course is 40 hours of classroom training conducted at our training facilities throughout Florida in the following cities: West Palm Beach , Fort Lauderdale, Miami, Melbourne, Orlando, Tampa, Jacksonville
Course Bundle Discounts
Attention: The internal data of table "1" is corrupted!